January 2011 – Black Race vs "Homosexuals" War


Posted on January 9th, 2011
The Effeminization of the Black Male Series (6-DVD Set)
The war is being waged.  It's time for every responsible Black man, woman, and child to take a position on the issue of "homosexuality." The positions are clear.  Either you are a Black person against white-sex or you are a Negro in favor of it.  It has taken over a decade to see it clearly; however, we are now certain that the #1 agenda and objective of the white supremacists worldwide is to push "homosexuality" on Afrikan people.
whites have a system that creates systematic sexual abuse of Afrikan children in every country on this planet.  In places like amerikkka and Azania (South Afrika) it's more intensified; however, sexual exploitation of Black children is the culture of this planet.  It's done primarily through incarceration, generational sexual abuse, "homosexual" recruitment and adoption, and media mind manipulation.
Through a combination of these tacics, whites have created a pandemic of white-sex ("homosexuality," pedophilia, bestiality, interracial marriage, etc . . .) among Afrikan people worldwide.  In fact, like crack cocaine in the 1980's, Black people have become addicted to "homosexuality" and white-sex culture.
And unfortunately, like the crack cocaine war against the Black community, whites have enlisted a number of Blackskinned supporters of their program to manipulate Black sexuality.  Black drug dealers were the europeans' inside track to the Black community.  These Black males were recruited and used by whites to destroy the Black family by spreading crack throughout the inner-cities of amerikkka.  Many of these men had no understanding of what they were doing; nevertheless, they acted as agents of white supremacy and were actively engaged in the destruction of their own Race.
"Homosexuality" is the crack of the 21st Century.  whites are encouraging Black boys and girls to become "homosexuals" through the use of:
Mass Incarceration
"Homosexual" Recruitment and Adoption

This bombardment of white-sex culture on Black people has not been fulfilled by whites alone.  whites have recruited a slop trough of Negro "promosexuals" (someone who promotes "homosexuality" to Black people) who are pushing this genocidal "homosexual" agenda on our people.  Here are some of the more prominent Blackskinned promosexuals in the Black community:
Oprah Winfrey has been on the forefront of the Black promosexual agenda.  She is a billionaire Black mammy, whose antiracial agenda is clearly designed to destroy the image of Black manhood.  A victim of sexual abuse in her youth, she is one of the most influential Race traitors and promoters of sexual filth in the Black community.
Jesse Louis Jackson is another prominent promosexual in the Black community.  A negro preacher whose Racial treason appears to reach no limits, Mr. Jackson's verbal support of "homosexual" misbehavior extends back into the 1990's.  Most of the most prominent preachers in the Black community are actual practicing "homosexuals." We are not accusing Mr. Jackson of participating in this misbehavior; however, he is an avid supporter of "homosexuality" in the Black community.  Recently, Mr. Jackson is actually advocating to the Black Race that we should support "gay marriage."  Go to hell with the rest of the Race traitors Jesse! We will never comply with this sick misbehavior.  Read the article below to get a sense of Jessee's support of the "homosexual" agenda against the Black Race.
Al Sharpton.  It should be obvious.  His open support for white-sex misbehavior also dates back into the 1990's.  When he ran for president in 2003, the main point of his candidacy was promoting "homosexual rights." He has been one of the most outspoken Negro zealots in favor of Black males being sodomized in the Black community.  This perm-haired Negro preacher has actually started a "Support the Gays Movement" in the Black community.   He has committed his time, money, and energy to ensuring that more of our sons and daughters turn to the sexually deviant ways of our bitter white enemies.  He is a con artist and an open enemy to our Race.
Tyler Perry is another promosexual whose sickness can be traced back to his youth.  He was a repeated victim of sexual violation as a child.  As a result he has morphed into a practicing transvestite on the big screen.  Best known for his roles as a fictional Black woman named "Madea," Perry has lowered the bar of Black manhood so low, that every Black movie, sit-com, television show, and radio station is expected to have a "homosexual" character.  Perry's depiction of Black women has been among the worst in the history of this country.  His support for films like "Precious" and "For Colored Girls Only" (that depict the relationship between Black men and women as hopeless), in conjunction with his consistency in demeaning the image of the Black man by wearing dresses makes him a prime candidate for promosexual of the decade.  He too is a profound Race traitor.
Keith Boykin is perhaps the leading Blackskinned "gay rights advocate" in amerikkka.  Educated at Dartmouth and Harvard, Keith attended law school with President Barack Obama and served in the white house as a  special assist to president bill clinton.  In fact, in 1997 president clinton appointed Boykin, along with Coretta Scott King and Rev. Jesse Jackson, to the U.S. presidential trade delegation to Zimbabwe.  Both Jackson and Coretta Scott King are/were outspoken advocates of "homosexuality." Zimbabwe is one of the most outspoken countries in the world against white-sex misbehavior.  The point here should be obvious.  Boykin is an openly "gay" Negro Uncle Tom who has dedicated his dismal life to the cause of sodomizing and being sodomized by Afrika's sons.  His organization, the National Black Justice Coalition, is the leading Black promosexual organization in this country.  Keith Boykin is another example of a perverse Race traitor.
Barack Obama is the leader of the promosexual pack.  This degenerate mulatto has committed his entire "puppet" presidency to promoting the "Homosexual Assault on Afrikan People." We warned our Brothers and Sisters of this mulatto's real agenda back in 2009 with our June 2009 War Room.  He is not the first Black president because he is not Black.  Rather, he is the first open promosexual mulatto president.  No other president in us history has been as much an advocate for this misbehavior as Obama.  This is because no other president was put into office in order to spread "homosexuality" among the Black Race and force it into the continent of Afrika. Fortunately, many Afrikans on the continent are fighting back against Barack Obama and his insane band of degenerates.   His push for white-sex in Afrika is part of the white world's current plan to depopulate Afrika in order to fully colonize our motherland.  The pilgrims have decided to abandon amerikkka for Afrika.  The war is waging!!!
The results of this "homosexual" war against the Black Race have been disastrous.  Strong Black men have been relegated to the closet of hidden dissent where we quietly whisper our disagreement in order to avoid media and/or other economic terrorism.  Strong Black women have been hushed by the open threat of Black lesbianism and/or promosexual aggression.  The general consensus of the Black community is that "homosexuality" is filthy behavior that we must accept because there is no alternative.  Our youth have been entirely indoctrinated in "homosexual" culture to the point where our sons walk around in skinny jeans that hang off their backsides and our daughters are immersed in lesbian misbehavior.  They love Madea, Big Mamma, Omar from the Wire, Nicki Minaj, and any other freakish degenerate put before them.   Simply put, our children are addicted to white "homosexual" culture in Blackface.  And now that Black women have been recruited into the war against their Race by the white power elite, they are training their sons to act like their daughters.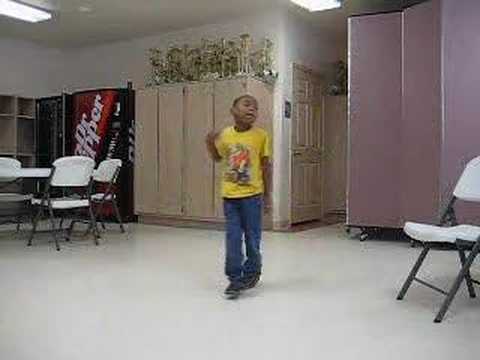 Though the situation looks dismal and bleak, not all is lost.  2011 is the year that the Black empire will strike back.  On this day, January 9, 2010, we as the responsible members of the Black Race openly declare war on the Promosexual white-sex Movement.  We declare the promotion of "homosexuality" among Afrikan peoples of the world as the single greatest threat to our cultural survival as a Race and we commit to its total eradication among Afrikan people of the world.  This war against the promosexual movement includes the full eradication of "homosexuality", pedophilia (child molestation), bestiality, pornography and its associated social behaviors, rape, incest, and all other forms of white-sex among Afrikan people.
The following clips demonstrate some of those Afrikans around the world who are fighting this war against the Militant white-sex Assault on our people.
The Hebrew Israelites Score on Black vs. Homosexual War:   B+
They would have received an A, but they used the N-word.  WOH does not agree with all of the views of the Hebrew Israelites; however, we must give them their proper credit for their work.  No other group that we're aware of is as outspoken against this issue as these Brothers.  They respectfully corrected the Sister and put the truth down like real Black men.  They are acting like Black gods on this issue and WOH commends them.  Brothers, if you drop the N-word, you're on your way to a Colin Ferguson award from WOH for your work against the beast.  Keep up the fight!!!
Buju Banton Score on Black vs. Homosexual War:  A
Representing the Black community in the Caribbean Islands, Brother Banton set the pace that Black musicians should have been continuing since the 1990's.  He has suffered great financial discomfort for his willingness to stand up and state the real position of Black men worldwide against this filthy, psychopathic, degenerate misbehavior.  Stand strong Brothers and Sisters in the Islands.  This war is mounting and it's coming your way.  Boom Bye Bye should be your anthem.
Brothas Keepa Score on Black vs. Homosexual War:   A
The video speaks for itself.  Here is another song by Brothas Keepa from their new album, Revolutionary Reconstruction, that puts everything in its proper perspective.  Its called Baby Babylon:
For those on the East Coast, they'll be in Washington, DC in February for a Black music concert and their play on the life and times of Nat Turner, 1831 Tuner Street.  You can get your tickets online now!

David Bahati and Uganda Score on Black vs. Homosexual War:   A+
The Ugandan people are a breath of fresh air for the Black Race.  Thank you Brothers and Sisters for being true Afrikans.  We do not need to keep debating this issue in Afrika.  Push forward and get rid of the "homos" in Afrika.  Don't waste your time locking up degenerates.  They'll only get out later and rape your children.  Deal with the problem in definitive terms and continue to set the pace for the Black world.
Afrika's new slogan should be:  Afrika for the Afrikans – No homos!!!
Positive Kemetic Visions (PKV) Score on Black vs. Homosexual War:  A+
This organization has been on the battlefront against this misbehavior since the mid 1990's.  In fact, to our knowledge, this organization was the first Black Nationalist organization to take the mantle of fighting against the Militant white-sex assault.  They've been the primary voice of the Black community against "homosexuality" and pedophilia since the 1990's.

Mwalimu Baruti Score on Black vs. Homosexual War:  A+
Brother Baruti is the premier scholar on white-sex and its impact on the Black world community.  His book, Homosexuality and the Effeminization of Afrikan Males, is the Bible of the white-sex war against Afrikan people.  Every question one could possibly have about "homosexuality" (its origins, its impact on Black people, etc . . .) is answered in this book.  His work on this subject is unprecedented and he is the premier scholar of the 21st Century thus far.
This international war will begin to burn stronger during the 2nd decade of this millennium with Afrikans striking back hard and fierce.  Every Black politician, preacher, teacher, Nationalist, leader, and or spokesperson for the Black community will be forced to take a position on this issue.  Any of them who do not definitively take an uncompromising position against this misbehavior will be removed from their positions – if not worse.  They will be labeled Race traitors and treated as such.  Black degenerates will face an increasingly hostile and violent climate as Afrikan people use them as the stepping stool to stand ourselves up to wage war against our white enemies for the survival or our Race.
As we welcome you to 2011, we leave you with the War on the Horizon theme song, 10,000 lb Gorilla by Southpaw.
We'll See You on the Battlefield!
You can leave a response, or trackback from your own site.
Leave a Reply