It has become common knowledge in the Black community that in order to make it in the hat-hop (hip-hop) industry, one must sell their Afrikan soul.  Based on "gangsta rap" protocol, we know that rappers cannot have any respect for law, Black life, Black women, nor themselves if they want to make it in that world.
But most of us don't understand how much damage that hat-hop is doing to the sexual sanity of Black youth.  Not only are our children being exposed to a  constant diet of sexual filth, but the entertainers themselves are being turned out.
To state it plainly, if you want the big, multi-million dollar "rapper" status, you must either participate in "homosexual" white-sex misbehavior and/or be "homosexual" friendly.  In most cases, this means the brothers must bend over or bend another male over and the sisters must participate in lesbian sexual escapades.
Not every artist is willing to do this, though the vast majority of the biggest names in the hat-hop industry have become practicing "homosexuals."  But every artist is well aware that any negative references to white-sex (homosexual) misbehavior will spell the end of their career.  So if there are artists who don't agree with it, they don't make their opinions known.  At the same time, many artists have been actively pushing the "homosexual" agenda on the Black community.
The following Kanye West video clip demonstrates how these Black youth icons are being used to promote sexual backwardness to our people.
This type of obvious promotion of white-sex is beginning to be normative among big name hat-hop artists.  I remember receiving a link to a Wu Tang Clan member's website years ago.  He was advertising for "gay rights."  I now understand that this was not a coincidence.  These artists are being used to promote this deathstyle among our youth.  And many of them are participants.
Russell Simmons, Puff Daddy, Will Smith, Jada Pinkett Smith, Queen Latifah, LL Cool J, 50 Cents, Kanye West, Lil' Wayne and Baby, Method Man and Red Man, Beyonce Knowles, Busta Rhymes, Kanye West, among many others are being used to promote the dysgendering (term coined by Dr. Frances Cress Welsing) of our youth.
Whether they're pushing for gay rights, promoting "homosexuality," dressing in women's clothing when they're men, putting "homosexuals" and transvestites in their videos, lip-kissing members of the same sex, starring in and/or financing "homosexual" and pedophile (Damon Dash in the Woodsman) movies,  or simply practicing the white-sex deathstyle, these Negroes are sexually corrupting our children and thereby killing our future.
Look at these images.  They speak for themselves.
Many of you are looking at the Cee-Lo pictures and wondering "What's going on?" Cee-Lo is nobody's "homosexual."  So why is he posing as a woman?
The reality is worse than our imaginations can perceive.  As a community, we are being so heavily bombarded by images of effeminized males that it is affecting all of our psyches.  We see "Big Mama," "Madea," "Norbit," "white chicks," and the list goes on and on.  (Go to the archives at the top of the page and visit  the  March 2009 War Room to see more on Black men dressing as women.)  Every time an Afrikan entertainer plays the role of a "homosexual" or in many cases a transvestite (men dressed in women's clothing) their career goes through the roof.  This is not by coincidence, but by design.
All of our people pick up the subconscious message.  Strong Black manhood will not get you paid.  But, if you pose as an effeminized Black male, you can make millions.
So artists like Cee-Lo, who have unimaginable talent and promise, never reach their potential.   Positive, uplifting, thought-provoking, poetry dedicated to the interests of Black people is surrendered for money-making trash.  So a Black man who has plenty to offer our people plays the slavemaster's game of "sissy boy" in order to boost his career.
Cee-Lo is one of the more disappointing figures in the entertainment world.  The following enhanced clip provides insight into his degree of knowledge, wisdom, and understanding.  Yet he traded all that he could offer our people for his own personal economic benefit.  This is truly a travesty of Black manhood.
Imagine how many other brothers and sisters sell their souls every day?  Who knows how many heterosexual Black youth adopt "homosexual" practices to get into the entertainment industry?  How many Afrikan souls are claimed by the white major media establishment every year?  And when will some of our more powerful and courageous entertainers stand up and speak out against this industry and its moral, ethical, and sexual corruption of our people?
Even though most of our entertainers can be classified as nothing more than selfish Uncle Tom Negroes, there are a few who refuse to sell out.  They refuse to alter their positive message in exchange for financial benefit.
The songs and videos listed below are from 2 groups who have been constantly fine-tuning their work to meet the needs of our people.  Black people feel hopeless.  We're ignorant because we don't read.  We have forgotten that a sexual relationship is supposed to be between a consenting Black man and Black woman.  And our children are out of their natural Black minds with disrespect and self-hatred.
We need help.  And these 2 groups are inspiring our people through music.  Watch, listen, and enjoy.
This video is by United Front from their 2nd Mixed CD entitled, "Revolutionary Suicide: I Am We." This song is called "I'm Reading."
***This album has not yet been released.  It will have no vulgarity nor hard profanity and doesn't use the N-word .***
This video is by United Front from their 1st Mixed CD entitled, "United We Stand." The song is called "I'm A Afrikan."
***This album has hard profanity and uses the n-word.***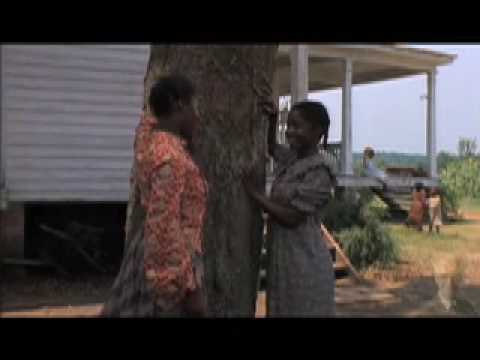 This video is by Brothas Keepa from their 2nd CD entitled, "The Re-education of the Negro." The song is called "Mindcuffs."
This album is one of the most profound displays of Black talent through entertainment in the 21st century.  It hits extremely hard and has absolute Afrikan liberation power.  It is designed to wake up the dead!  The Irritated Genie of Soufeese has declared this his all-time favorite song.
***This album has some hard profanity and uses the n-word sparingly.***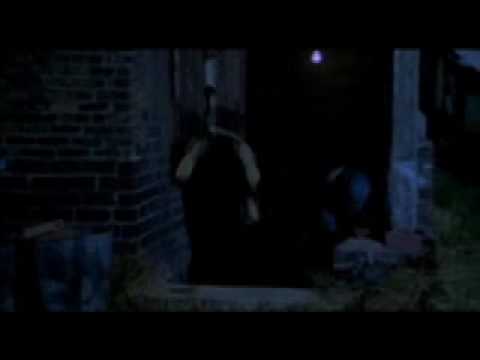 This video is by United Front from their 2nd Mixed CD entitled, "Revolutionary Suicide: I Am We." The song is called "A Milli." Hot!!!  If this song is a reflection of the upcoming album, watch out.
***This album has not yet been released.  It will have no vulgarity nor hard profanity and doesn't use the N-word .***
—
If you are interested in gaining an understanding of the effeminate nature of today's Black man and the epidemic of "homosexuality" in the Black community, particularly in the US, you can order the DVD:
"The Effeminization of the Black Male – Part 1 of 4"
It provides the foundation for understanding the current sexual crisis facing the Black world community.  To order this DVD, click the link below: